The Welschriesling grape variety, known as Graševina in Croatian, also answers to the names of Laško Riesling, Riesling Italico or Italian Riesling, Olasz Riesling or Grašica. It's a global grape type cultivated in Croatia and various Central and Eastern European nations.
Interested in other Croatian wine varieties? Read our Guide to Croatian Wines.
Graševina is favoured by winegrowers and makers for its reliability and disease resistance, yielding consistently year after year. Primarily grown in Slavonia and Podunavlje, it complements the richer dishes of Slavonian cuisine. While Kutjevo and the southern slopes of Papuk and Krndija mountains are its main hubs, it's also thriving in the far south, in Konavle.
One perk of Graševina is its versatility, allowing winemakers to craft various styles. The market now boasts fresh and mineral Graševina wines, as well as more intricate varieties produced from late harvests, selected dried grapes, or ice harvests, resulting in sweet and aromatic "predicate" wines, perfect as an aperitif or dessert.
Private Wine Tasting Tour from Zagreb
Exploring Zagreb's vibrant wine scene can be a daunting task for those unfamiliar with the local landscape of esteemed vineyards.
However, on this exclusive excursion, you'll delve into the heart of "Zagreb's vineyard" - Plešivica, guided by insiders who know the region intimately. Also included is a captivating detour to Zumberak Samobor Hills Nature Park, where an optional hike to Samobor and its stately castle awaits.
Elevate your understanding of Croatian viticulture with a tailored private wine tour, ensuring comfort and convenience as you traverse between diverse locations in an air-conditioned vehicle. Immerse your senses in the distinctive offerings of two esteemed vineyards, relishing not only their fine wines but also indulging in local gastronomic treasures.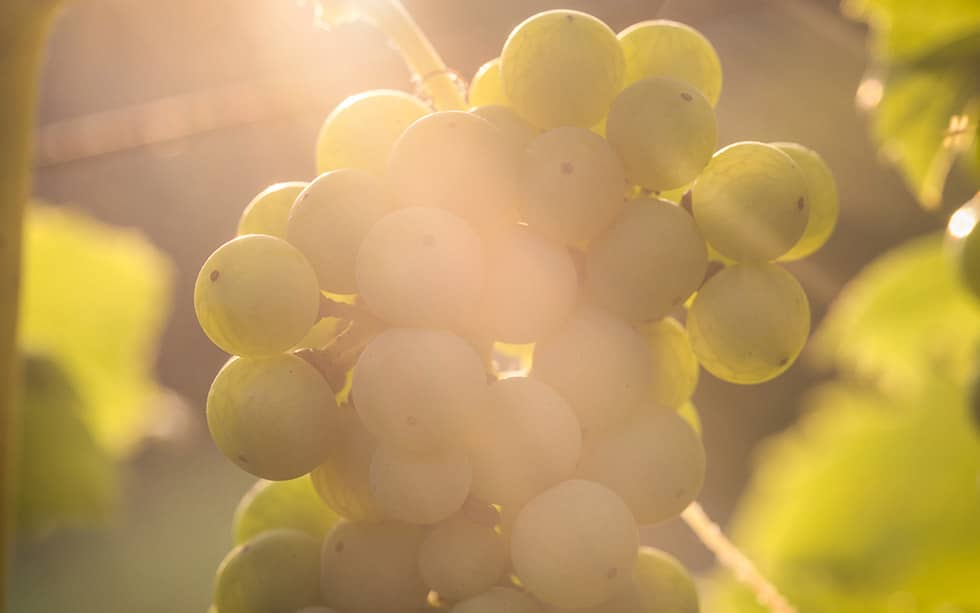 Origins and Heritage
Graševina, with its roots tracing back to the Danube region is a testament to the enduring appeal of this grape variety.
Terroir: The Essence of Graševina
The fertile soils and favourable climate of Slavonia provide the perfect growing conditions for Graševina. Nestled between the Sava and Drava rivers the region's unique terroir imparts distinct characteristics to the grapes, resulting in a wine of exceptional quality.
The Eloquent Expression of Graševina - Aromatics and Flavor Profile
Graševina unveils itself with a delicate bouquet of floral notes, intertwined with hints of green apple and citrus zest. On the palate it presents a harmonious balance of crisp acidity and a subtle touch of sweetness, leaving a lingering, refreshing finish.
Food Pairing: A Culinary Affair
Graševina is a prefect choice for freshwater delicacies like trout, carp, or catfish. It also harmonises beautifully with delectable clam stew prepared in the traditional styles of "alla buzara" or "na buzaru". Additionally, it complements the creamy textures of soft, light cheeses, with brie being a standout choice.
The Winemaking Process - Harvesting and Crushing
Harvesting of Graševina grapes is a crucial step as the grapes are handpicked at optimal ripeness, ensuring a vibrant and expressive wine.
Fermentation and Maturation
Under the watchful eye of skilled vintners, the grapes undergo a gentle pressing, followed by fermentation in stainless steel tanks. This process allows the wine to develop its distinctive character, culminating in a wine of distinctive finesse.
Bottling and Ageing Potential
After the fermentation process is complete, Graševina is carefully bottled to preserve its natural brilliance. While it can be enjoyed in its youthful exuberance, those with patience will be rewarded by the wine's graceful evolution over time.
Festivals and Celebrations
Graševina takes a centre stage throughout Central Croatia in various wine and gastronomic festivals.
Art and Architecture: A Visual Journey
The vineyards that cradle Graševina are not only a testament to nature's bounty but also a canvas for artistic expression. From quaint wineries to centuries-old estates, each location tells a story of craftsmanship and heritage.
A Toast to Timeless Elegance
Its enchanting aromas, refined flavours, and cultural significance converge to create an experience that lingers long after the final sip.