Cavtat
Cavtat comprises a wide coastal area with two peninsulas - Rat and Supetar, which enclose two ports.
Cavtat existed as the Adriatic Epidaurus and Civitas Vetus both in Helenic and Roman times, as the predecessor of Dubrovnik. After the fall of the Western Roman Empire and invasion of the Slavs and Avars, Epidaurus was devastated. According to the legend, inhabitants moved to the neighbouring Laus, a settlement from which Dubrovnik grew later on. Among the great men that were born in Cavtat are Baldo Bogisic, Vlaho Bukovac Luko Zore and Frano Supilo.
If you plan to stay in Cavtat a good option to consider are budget hotels in Cavtat.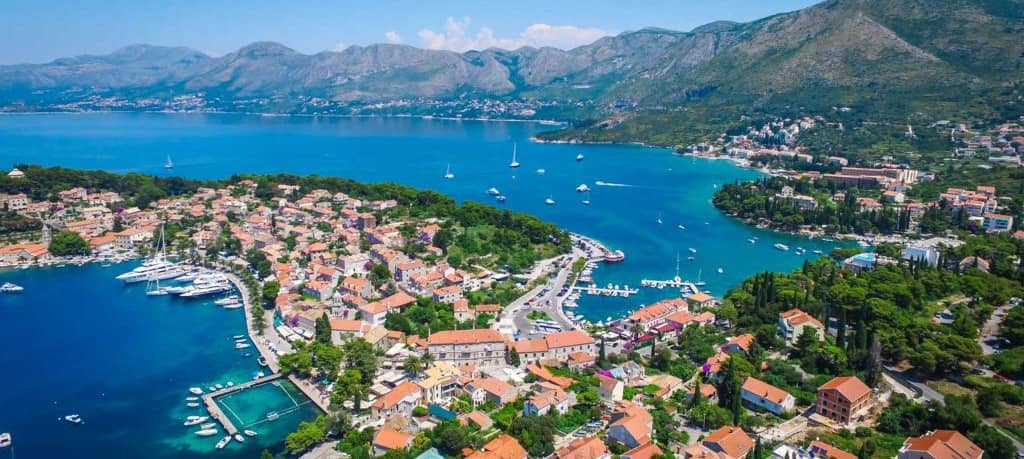 Where to stay
Cavtat offers a variety of hotels, apartments, and villas that cater to both couples and families.
Several five-star hotels in Cavtat with stunning sea views, private beaches, and spas cater to the more luxury oriented traveller. Alternatively, choose from a selection of mid-range hotels that offer comfortable rooms and excellent amenities.
If you prefer more space and privacy there are many apartments and villas available for rent in Cavtat. These often come with fully equipped kitchens, living areas, and outdoor spaces, making them a great option for families or groups.
---
Getting to/from Cavtat (Dubrovnik)
If you're flying you can fly directly to Dubrovnik Airport, just 5 km away from Cavtat. You can also take a city bus or ferry from Cavtat to Dubrovnik and vice versa enjoying the scenic views of the Adriatic coastline.
---
Explore Cavtat
Cavtat is well known for its picturesque scenery, beaches, and historic sites. Take a stroll along the scenic seaside promenade or relax on one of the many beautiful beaches along the Cavtat peninsula.
Consider a boat tour of the nearby islands or kayaking along the coastline if you feel adventurous. Don't forget to try the local cuisine including fresh seafood, Mediterranean flavours and traditional Croatian dishes.