Discover Croatia: The Ultimate Guide to Planning Your Trip
Croatia is a true rising star of modern European tourism.
Well known to European visitors for several decades as an excellent and affordable summer destination with crystal blue Adriatic sea and over 1000 islands to enjoy. Lately, cultural sites of Central Croatia, emerald forests and golden fields of Slavonia attract more visitors each year.
Croatia offers you much more than sun and sea - culture, nature, gastronomy, oenology, hunting, sports - an adventure that needs to be discovered!
Croatian Highlights
True jewel of Croatian tourism is Dubrovnik and its massive walls - an unique attraction with rich history of rivalry between small Republic and naval superpower Venice. Dubrovnik each year earns it's place in top 10 lists of places worth visiting in the world! But Croatia isn't only Dubrovnik. Split and Zagreb are gaining more attention each year and Plitvice Lakes are a favourite spring destination. We encourage you to explore the possibilities!
Discover the best destinations and places to visit in Croatia. Planning your next dream winter getaway? Here are our Top Reasons to Choose Croatia for Your Winter Break.
Travel information and advice
If you're travelling to Croatia, our up-to-date travel information and advice gives you practical tips on health, insurance, money, emergency contacts, security and other essential information.
When to visit Croatia?
Each region has its specific time that's the best, but to keep the long story short, seaside in summer, rest of Croatia in other seasons.
Travel Services
Accommodation in Croatia | Ferry booking | Rent-a-car in Croatia | Airline tickets
Travel Inspiration
Need more inspiration? Check out our Travel Magazine articles packed with expert advice, helpful tips, and fresh insights to ignite your wanderlust.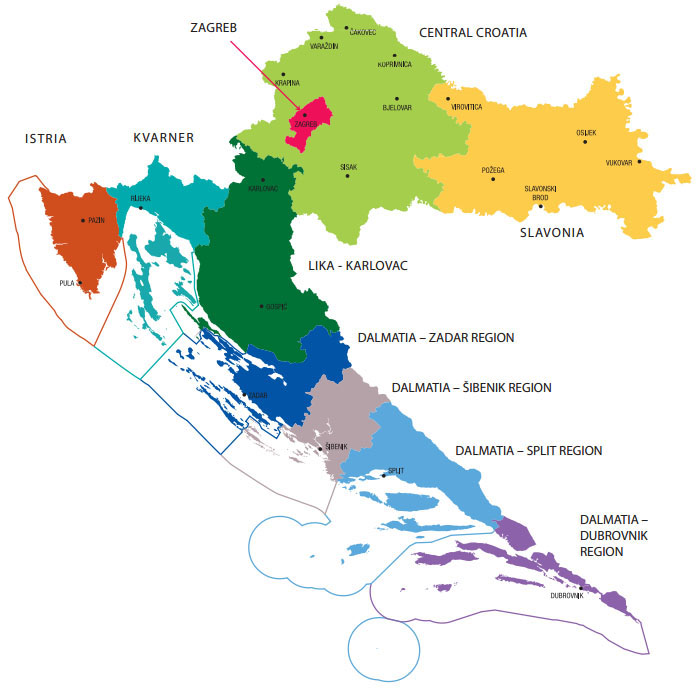 Explore by region
With roots dating back to the 6th century, Dubrovnik holds the reining title as the oldest living walled in city in the world.
Dubrovnik Region is abundant in history and culture, stunning architecture, and picturesque landscapes. Dubrovnik Old Town is listed as a UNESCO World Heritage.