Clara Stones is a jewellery workshop that works with red coral - traditional Mediterranean ornament, a symbol of vitality and a protective charm.
Opened by Anja and Vittorio, Clara stones is the only jewellery shop in Dubrovnik that offers you red coral, pearls and diamond jewellery that is made in the same shop. In the basement of the shop, there is a small workstation where these unique creations are born. Passionate about their work, Vittorio will gladly explain you the difference between Mediterranean corals they work with and corals from other locations. In their search for the best materials and new designs, Clara Stone's will always have something new and unique in their selection! Stop by, treat yourself with authentic Mediterranean jewellery.
Cabinet of wonders, where aristocracy proudly displayed their valuables and collectables, is a precursor of modern museums. Such is a room in a basement of Clara Stones Jewellery, where rare precious objects from all over the world are displayed for hungry eyes. In the same room is the workshop where amazing Clara Stones jewellery is made, so take a peek how corals are worked with.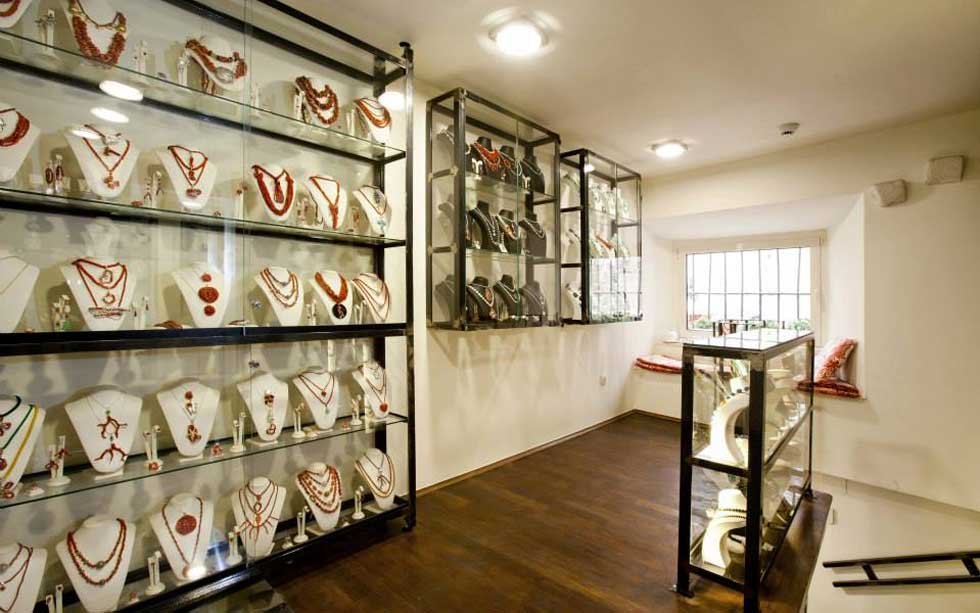 Working Hours
09:30 - 13:00 and 14:00- 19:00
Features
Coral jewellery, Pearl jewellery, Fine jewellery, Gems jewellery
Address & contact details
Street: Nalješkovićeva ulica 8
Postcode: 20000
City: Dubrovnik