Thanks to the excellent conditions for windsurfing, many national and international competitions are held on the Croatian coast. The most popular locations are Viganj on Pelješac peninsula and Bol, Supetar and Povlja on the island of Brač as well as Premantura near Pula.
The (ideal) Winds
Knowing the winds is very important because the sailing style depends on the type and strength of the wind.
Maestral (NW)
Maestral is a typical Adriatic summer north western wind and one of those winds that are characteristic for beautiful and stable weather. It's a daily wind created by the differences in temperature between the mainland and sea. It is fairly frequent from spring to autumn and strongest in July and August. It usually starts blowing between 10:00 and 12:00 in the morning and reaches its highest strength around 17:00, slowly fading till the evening.
On the Beaufort scale it's usually between 3 and 6. (12-49 km/h). Maestral is suitable for learning fun techniques or new freestyle tricks, and with regard to the fact that it creates waves up to 150cm in height, it is also suitable to practice your jumps.
Tramontana (N)
During the day, Maestral can often turn on Tramontana. It is a colder northern wind of moderate strength with strong gusts, that usually forms in clear weather. Its strength is 5-10 (29-102 km/h) on the Beaufort scale and its waves can reach up to 3 meters which makes it the most desirable wind of many windsurfers.
Burin (NNE)
Burin occurs due to the difference in temperature between land and sea and is enhanced by the force of gravity while coming down from the hilly banks. It blows from north-north east early in the morning and reaches a strength of 3-6 (12-49 km/h) on the Beaufort scale.
Dubrovnik Kayaking Tour + Gourmet Lunch On Lokrum Island
If you're an outdoor enthusiast with a passion for exquisite cuisine, the gourmet kayaking tour of Dubrovnik is an adventure you won't want to miss.
Enjoy a unique perspective of the popular Dubrovnik Old Town area – from the water. Discover hidden caves and cliffs that are challenging to access through other means. Take a refreshing swim or try snorkelling, if you desire. Work up an appetite by paddling along the shore before indulging in a mouth-watering lunch of authentic Dalmatian cuisine on Lokrum Island.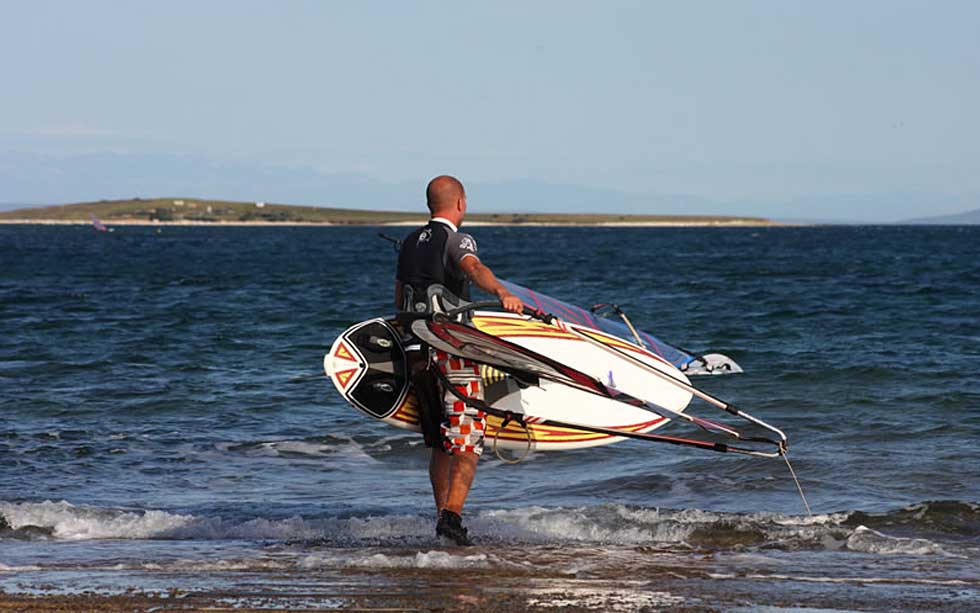 Windsurfing destinations in Croatia
Premantura, Istria
The southernmost village of the Istrian peninsula open to absolutely all the winds that blow in the northern Adriatic.
Savudrija, Istria
3 different winds blowing around Savudrija peninsula almost every day in the year makes it a true windsurfing paradise.
Preluk, Kvarner
The Tramontana blows here almost every morning and offers unforgettable surfing or sailing experience, both in summer and winter.
Brac island
A favourite destination for surfers from all around the globe. The channel between the islands of Brač and Hvar, and the wind that blows there, provide ideal conditions for windsurfing.
Viganj, Peljesac peninsula
Thanks to the channel between Peljesac and Korčula, Viganj is a favourite meeting spot for wind and kite surfers. The ideal conditions are also the reason this part has hosted many windsurfing championships.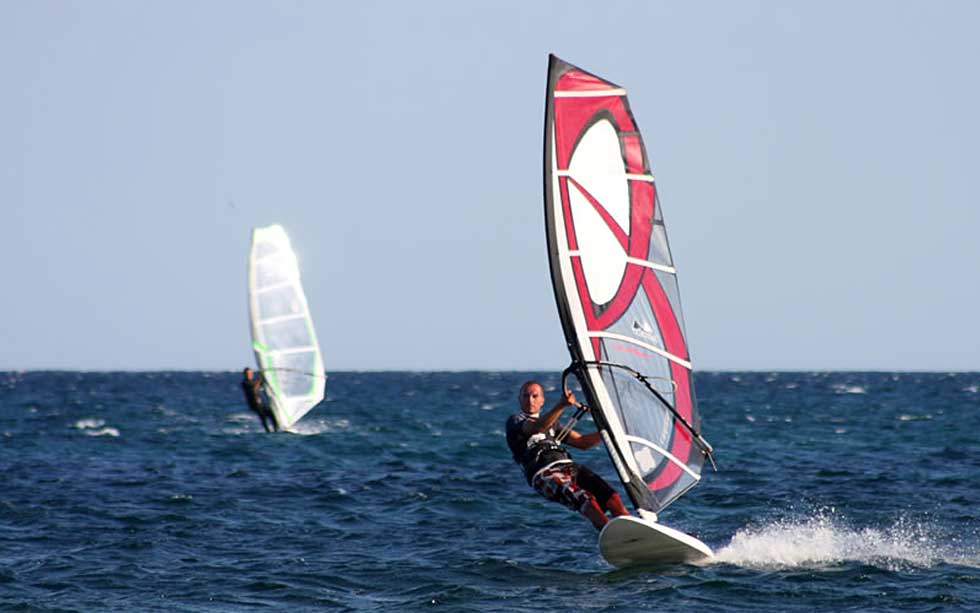 ---