The museum of the Croatian War for Independence is located on the ground floor of the Imperial fort on Srđ mountain. It has around 500 showpieces from the period 1991 to 1995.
The top of mountain Srđ can be reached by Cable Car. From the top you will enjoy spectacular and beautiful panoramic views of Old Town Dubrovnik and Lokrum island.
The museum has four themes:
-The fall of the Dubrovnik Republic and history of the Fort Imperial
-The Serbian-Montenegrin aggression in 1991
-Days of victory - the liberation actions of the Croatian Army
-Suffering of the people, civilian buildings and cultural monuments
Dubrovnik Super Saver:
Cable Car Ride and Old Town Walking Tour plus City Walls
Embark on an unforgettable journey through the stunning city of Dubrovnik, renowned for its breathtaking architecture and rich history. Stroll along the narrow and winding streets of the UNESCO World Heritage Site of Dubrovnik Old Town. Be awe-inspired by the mesmerising views from the 16th-century city walls, and take your experience to the next level by taking a cable car ride to Mt. Srd for panoramic views of the city.
Book your tour now and discover Dubrovnik with a knowledgeable tour expert.
The exhibit consists of documents, art and documentary photographs,weapons, mines and explosive devices, war maps, commands, parts of military equipment, authentic recordings, video materials, the original flag which waved on Srđ in 1991, mine fields maps, war log books and many more.
Homeland war museum will give you detailed insight into aggression on Dubrovnik and make you wonder: "Why?"
Exhibition authors: Varina Jurica Turk, Miso Đuras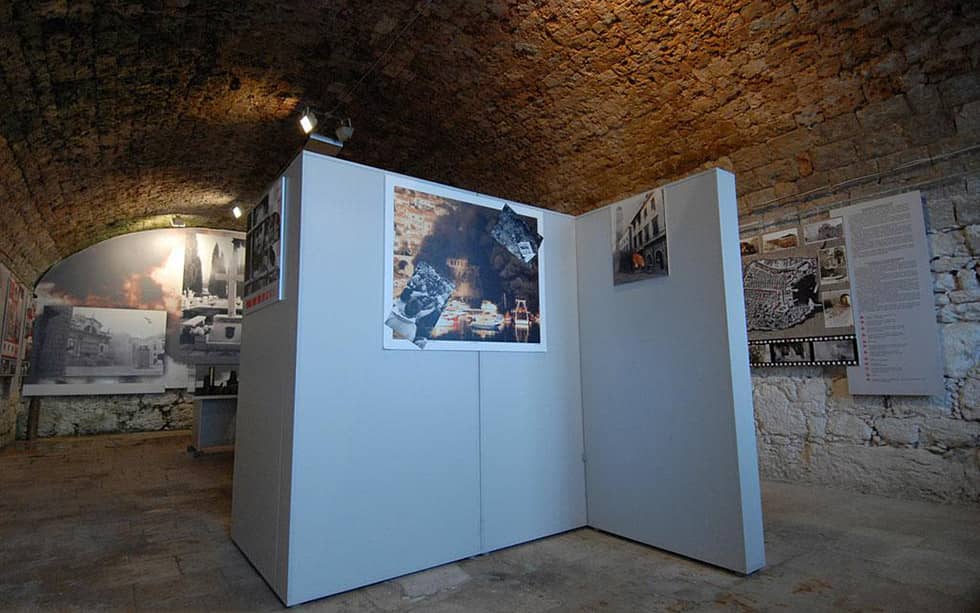 Mount Srđ is one of the symbols of the defence of Dubrovnik.
Tickets
Adults - 5.31 - 9.29 EUR, Children under 12 free
Working Hours
Every day 09:00 - 16:00
Sunday and holiday open
Features
Located in an old fort
Authentic photographs and video material are on display
Address & contact details
Street: Fort Imperial, Srđ
Postcode: 20000
City: Dubrovnik

---
Where to stay in Dubrovnik
Our top picks for where to stay in Dubrovnik.
Hotels and apartments in Dubrovnik