The Ronald Brown Memorial House was opened in his honour after his tragic death in 1996 in a plane crash. In Dubrovnik it is also known as Dulčić - Masle - Pulitika gallery.
This beautiful house next to the Rector's palace was renovated by the US Government and serves as a memorial to Secretary of Commerce Ronald Brown who died in a plane crash flying to Dubrovnik in 1996. It was opened so that the public could appreciate the works of three important Dubrovnik artists – Ivo Dulčić, Antun Masle and Đuro Pulitika.
Not much (enough) attention is given to this art gallery but we encourage you to visit it and also proceed to the main building of the Museum of Modern Art located outside the city walls on Ploče. The Gallery is part of Museum of Modern Art Dubrovnik.
Dubrovnik Super Saver:
Cable Car Ride and Old Town Walking Tour plus City Walls
Embark on an unforgettable journey through the stunning city of Dubrovnik, renowned for its breathtaking architecture and rich history. Stroll along the narrow and winding streets of the UNESCO World Heritage Site of Dubrovnik Old Town. Be awe-inspired by the mesmerising views from the 16th-century city walls, and take your experience to the next level by taking a cable car ride to Mt. Srd for panoramic views of the city.
Book your tour now and discover Dubrovnik with a knowledgeable tour expert.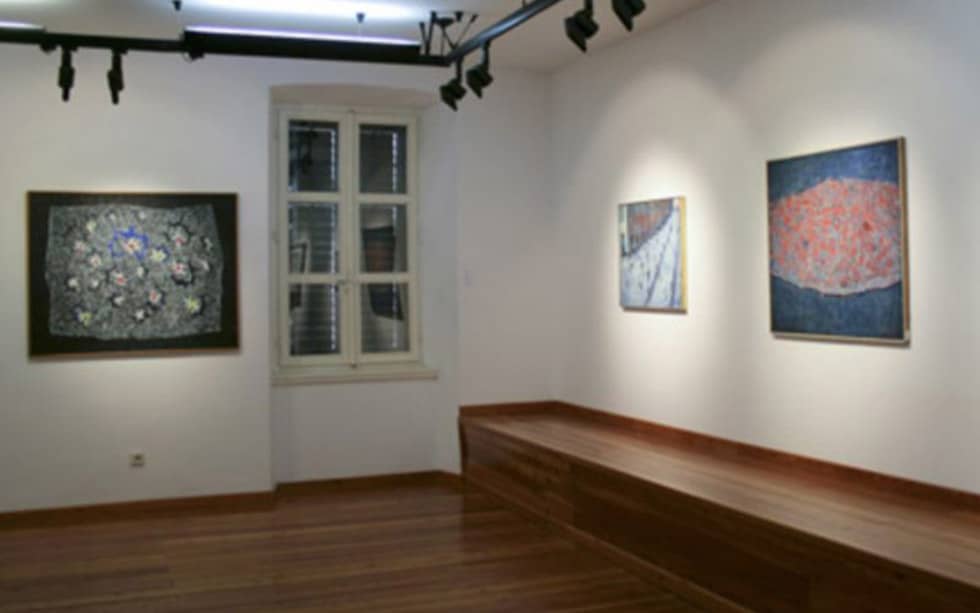 Tickets
Adults 17,25 EUR, 6,64 EUR for students and pupils. Includes entry to Rector's Palace, Maritime Museum, Ethnographic Museum Rupe, Revelin Fortress archaeological exhibit, House of Marin Držić, Dubrovnik Art Gallery, Natural History Museum and Dulčić, Masle, Pulitika Gallery.
Save up to 50% and get free entrance to Dubrovnik City Walls, museums and galleries, including a city bus card with Dubrovnik Card.
Working Hours
Open 09:00 - 20:00. Closed Mon.
Sunday closed
Features
Paintings by the three major Dubrovnik painters
Named after US Secretary of State Ronald Brown
Address & contact details
Street: Poljana Marina Držića 1
Postcode: 20000
City: Dubrovnik

Website: Museum of Modern Art Dubrovnik
---
Where to stay in Dubrovnik
Our top picks for where to stay in Dubrovnik.
Hotels and apartments in Dubrovnik