The main train station is situated about 1 kilometre south of the city centre and can be reached on foot within 15 minutes. Walking to the station is a good option as several parks and sights can be seen along the way.
Alternatively, public transportation operated by ZET is available, with tram lines No. 6 and No. 13 stopping right next to the station on the northern side. A tram ride takes about 5-6 minutes, but passengers must carry their luggage in the seating area as there is no luggage compartment available. A tram ticket costs approximately 0.5 Eur and is valid for 30 minutes.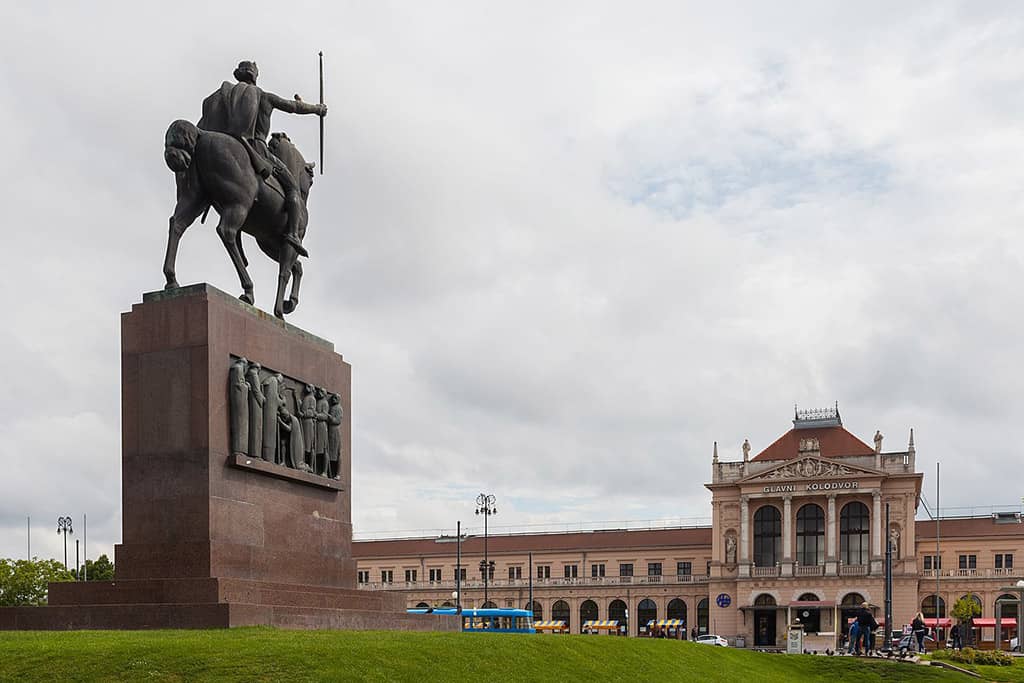 Despite its grand exterior, the interior of the station is relatively basic. However, it still provides essential facilities for passengers such as a ticket counter, information centre, toilets, luggage storage, ATM and exchange office, a cafe bar, coffee machine, kiosk, bakery, and fast food.
There are benches inside and outside the station for passengers to wait for their train, but there is no standard waiting room. All signs in the lobby are written in Croatian and English for ease of navigation. It is important to note that there are no lifts or escalators available for anyone carrying heavy luggage.
The station is open 24/7, but tickets can only be purchased from 5AM to 11PM.
Zagreb main train station contact information
Address: Trg Kralja Tomislava 12, 10000 Zagreb, CROATIA