The Assumption Cathedral is a Roman Catholic cathedral and the seat of the Diocese of Dubrovnik.
The present baroque style Cathedral was constructed on foundations of a Romanesque cathedral destroyed during the earthquake. According to the legend, King Richard the Lion Heart suffered a shipwreck on his way back from Palestine in 1192. He managed to save himself on Lokrum Island where he made a vow to build a church in honour of the Virgin Mary. Wise people of Dubrovnik persuaded him to build it in the City instead.
Archaeological explorations discovered remains of and even older Byzantine church of which no documents nor mention were found in the archive. These remains will be accessible upon opening an underground archaeological museum. The Cathedral treasury (Riznica Katedrale) holds 200 reliquaries from the 11th to 18th century.
The most important parts of the treasure collection within the reliquary are the numerous liturgical gold and silver objects partially made in the Dubrovnik workshops. Relics of heads, legs and hands of saints, including those of St. Blaise are exhibited in the sacristy. Among the relics enshrined is a fragment of the True Cross.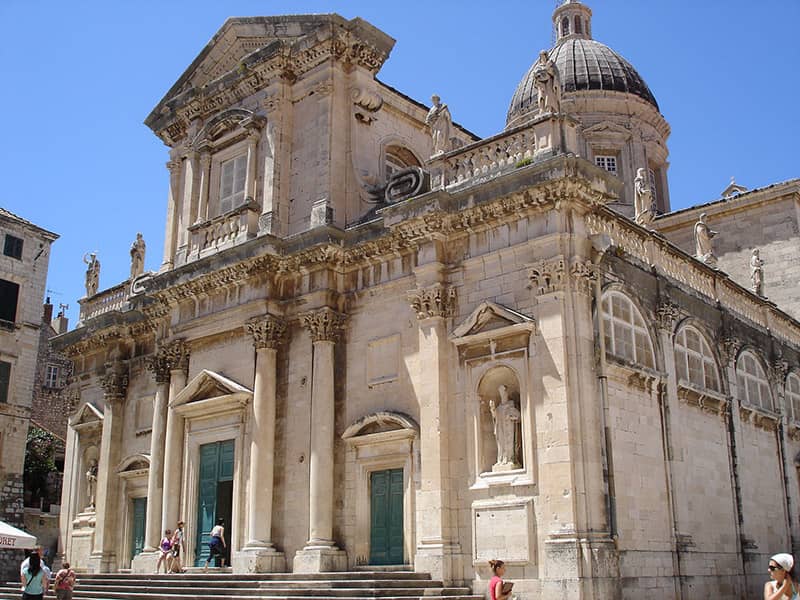 Working Hours
Open 24 hours
Address & contact details
Street: Ulica kneza Damjana Jude 1
Postcode: 20000
City: Dubrovnik

---
Where to stay in Dubrovnik
Our top picks for where to stay in Dubrovnik.
Hotels and apartments in Dubrovnik