Dubrovnik natural history museum opened to public in 2009., but its collections date back to 1872.
In 1872. Museo Patrio was established and based on a private collection by pharmacist and ship owner Antun Dropac. The most intense period of expanding the museum's collection was during the period between 1882. and 1917. when famous Dubrovnik naturalist Baldo Kosić acquired 1117 specimens.
Museum owns some extraordinary valuable exhibits, such as algae herbarium collected by naturalists Matija Botteri and Marija de Cattani, otter, Mediterranean monk seal and Leatherback sea turtle caught in 1894. in Adriatic sea. One of the more attractive exhibits beside Thresher shark (fox shark) and Smooth hammerhead is a large tuna (head and tail) caught by the end of 19th century in Hodilj near Ston.
Besides historic value, the collection is a valuable display of a Dubrovnik region's fauna and a constant shift in biological diversity. Museum also owns specimens of the extinct species that once resided in Dubrovnik area.
Dubrovnik natural history museum is part of a wide variety of museums found in Old Town Dubrovnik.
Dubrovnik Super Saver:
Cable Car Ride and Old Town Walking Tour plus City Walls
Embark on an unforgettable journey through the stunning city of Dubrovnik, renowned for its breathtaking architecture and rich history. Stroll along the narrow and winding streets of the UNESCO World Heritage Site of Dubrovnik Old Town. Be awe-inspired by the mesmerising views from the 16th-century city walls, and take your experience to the next level by taking a cable car ride to Mt. Srd for panoramic views of the city.
Book your tour now and discover Dubrovnik with a knowledgeable tour expert.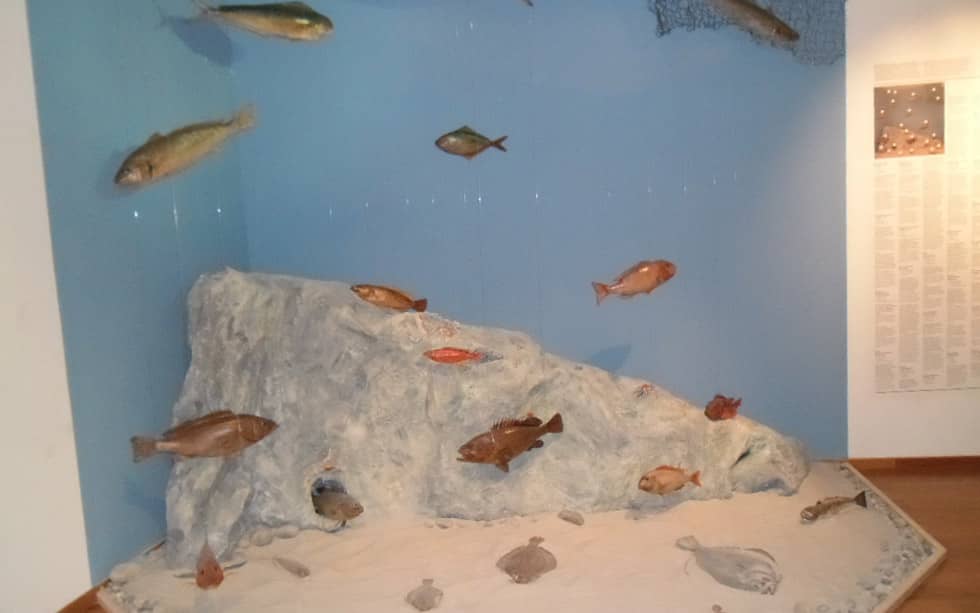 Tickets
Adults 20 EUR, 8 EUR for students and pupils. Includes entry to Rector's Palace, Maritime Museum, Ethnographic Museum Rupe, Revelin Fortress archaeological exhibit, House of Marin Držić, Dubrovnik Art Gallery, Natural History Museum and Dulčić, Masle, Pulitika Gallery.
Save up to 50% and get free entrance to Dubrovnik City Walls, museums and galleries, including a city bus card with Dubrovnik Card.
Working Hours
Monday – Saturday: 10.00 – 18.00
Sunday and public holidays closed
Features
Great for kids
Included if you buy the Dubrovnik Card
Address & contact details
Street: Androvićeva ul. 1
Postcode: 20000
City: Dubrovnik

Website: Dubrovnik Museums
---
Where to stay in Dubrovnik
Our top picks for where to stay in Dubrovnik.
Hotels and apartments in Dubrovnik