Marin Držić is a peculiar persona in Croatian literature and culture, exceptional for his writings, as well as in attitude and actions. Therefore, explanation of his life is often inconsistent, but his works were always extremely appreciated. House of Marin Držić is located in the very centre of the Dubrovnik Old Town.
Everyone who ever studied Marin Drzic, came to conclusion that he had an exceptional talent for comedy, and was often called "the king of laughter". Marin was the opposite of other Dubrovnik writers (ie. Ivan Gundulić), who wrote in an exalted style. Marin was, let's say, the other side of the medal - always questioning, satirically and ironically laughing at human flaws, the bestial part of human nature and mostly human stupidity.
It is very interesting that during his last years, he wrote conspiracy letters with which he wanted to dethrone "twenty jesters" - twenty members of council ruling over the Dubrovnik Republic. Thoughts about that are still divided - some consider him a traitor, while others say it was an act of democracy.
House of Marin Držić is certainly one of the must-visit museums in Dubrovnik.
Dubrovnik Super Saver:
Cable Car Ride and Old Town Walking Tour plus City Walls
Embark on an unforgettable journey through the stunning city of Dubrovnik, renowned for its breathtaking architecture and rich history. Stroll along the narrow and winding streets of the UNESCO World Heritage Site of Dubrovnik Old Town. Be awe-inspired by the mesmerising views from the 16th-century city walls, and take your experience to the next level by taking a cable car ride to Mt. Srd for panoramic views of the city.
Book your tour now and discover Dubrovnik with a knowledgeable tour expert.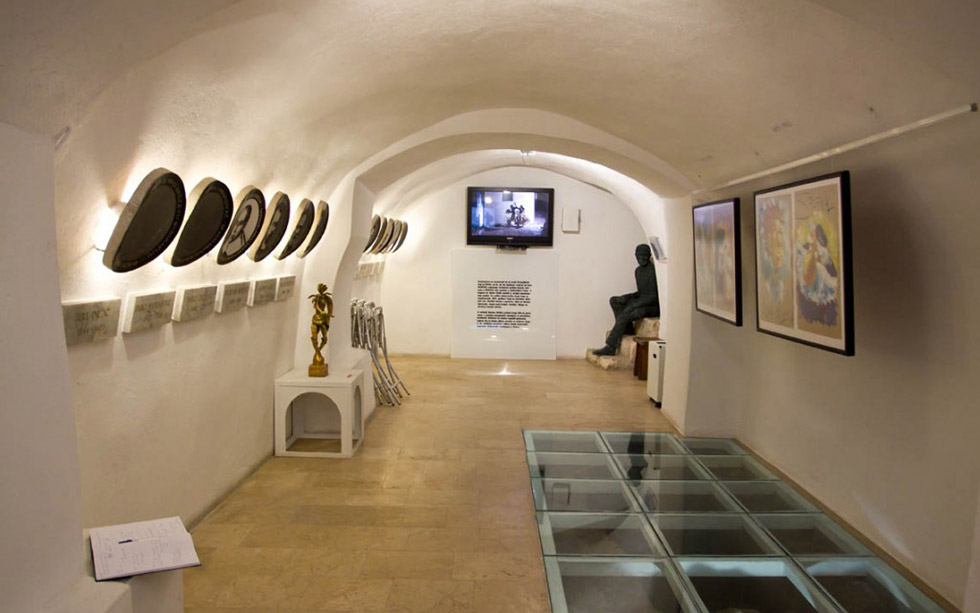 Tickets
Adults 20 EUR, 8 EUR for students and pupils. Includes entry to Rector's Palace, Maritime Museum, Ethnographic Museum Rupe, Revelin Fortress archaeological exhibit, House of Marin Držić, Dubrovnik Art Gallery, Natural History Museum and Dulčić, Masle, Pulitika Gallery.
Save up to 50% and get free entrance to Dubrovnik City Walls, museums and galleries, including a city bus card with Dubrovnik Card.
Working Hours
Tuesday – Sunday: 09.00 – 20.30
Monday and public holidays closed
Features
World-famous 16th-century playwright and poet
Beautiful interior Renaissance design
Address & contact details
Street: Široka ul. 7
Postcode: 20000
City: Dubrovnik

Website: House of Marin Drzic
---
Where to stay in Dubrovnik
Our top picks for where to stay in Dubrovnik.
Hotels and apartments in Dubrovnik