Parks and Beaches in Cavtat
Beaches in Cavtat are few, but they offer something different form beaches in Dubrovnik. A sense of tranquillity and peace.
Cavtat is recognized by its abundance of greenery. The town is situated on a peninsula called Rat and boasts green terraces, parks, and trees. The lush land gives the sea a stunning green turquoise color close to the coast and a deep blue further out. Visitors will likely return as it's an underrated green neighbour of Dubrovnik.
---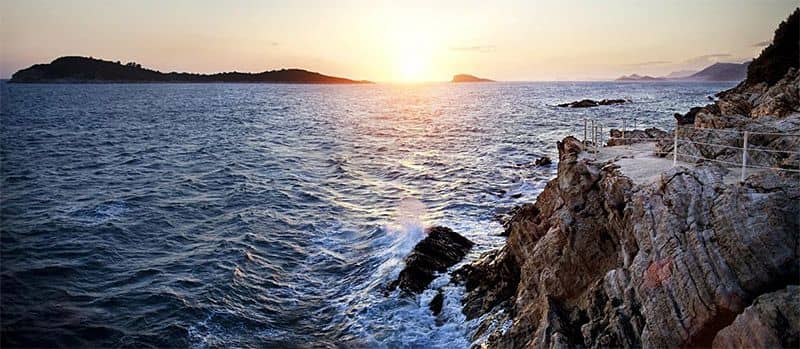 A very clean and tidy nude beach, only accessible through the Hotel Croatia or by the sea. The beach consists of multiple concrete terraces carved into the cliffs.