All intercity and international buses depart from the main bus terminal located in Split port. Although it doesn't look like the main bus station of a city with 200 000 inhabitants, the bus station is very well organised and has an excellent location.
The Split main bus terminal is located next to the city center, in Split harbor near the ferry port and train station so changing or connecting with other means of transport is easy.
Split is a major transportation hub. You can expect crowds and a "hectic" atmosphere during the peak summer months. Intercity bus connections to over 150 Croatian cities including Zagreb, Rijeka, Zadar, Dubrovnik and beyond are available on a regular basis.
It also has international ties to countries like Bosnia and Hercegovina, Montenegro, Germany among others. Given the bus station's convenient location near the airport and ferry port, reaching popular destinations is a not difficult. The station is within a short walking distance (10 minutes) of the city centre, Diocletian's Palace and other attractions.
Note that it can get very busy at the Split bus terminal, especially in July and August so reservations of tickets in advance is recommended.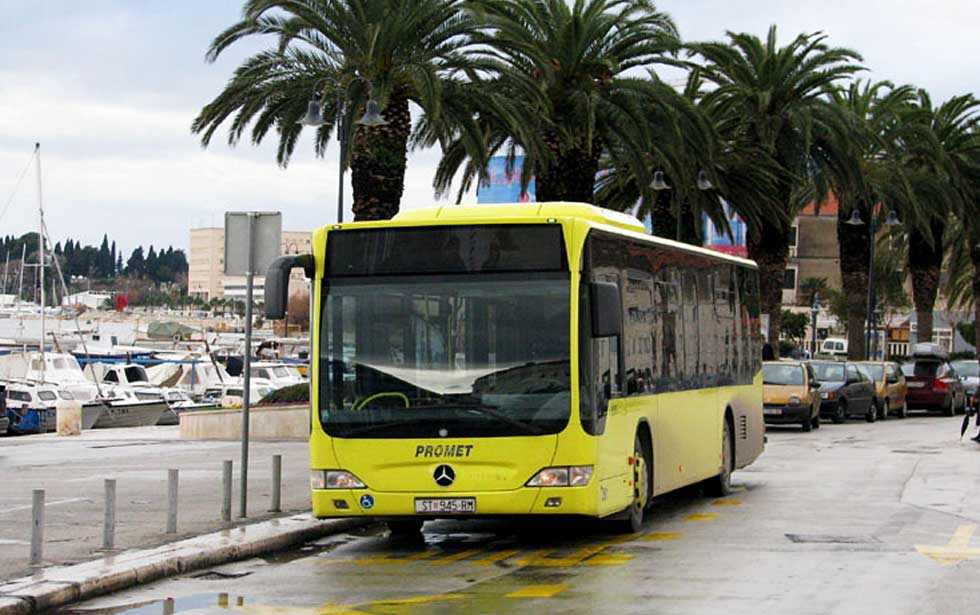 The shuttle bus to Split airport leaves from this terminal.
Split main bus station contact information
Address: Obala Kneza Domagoja br.12, 21000 Split, CROATIA
Phone (Central Office): +385 (0)21 329-180
Info phone (domestic transport): +385 (0)60 327-777
Info phone (international transport):+385 (0)21 329-199
E-mail: This email address is being protected from spambots. You need JavaScript enabled to view it.