Croatia in winter offers a unique blend of captivating landscapes, mild Mediterranean and Continental climate and a cultural tapestry woven through centuries. Beyond its well-loved summer allure, Croatia transforms into a winter wonderland.
Croatia's renowned natural beauty takes on a breathtaking charm under a blanket of snow, offering a picturesque backdrop for winter explorations. For those seeking an active winter adventure, Croatia boasts lesser-known ski resorts that promise delightful slopes.
In this guide we unveil the top reasons why Croatia should be at the forefront of your winter travel plans. From charming holiday markets to the serene beauty of Plitvice Lakes, Croatia beckons with warmth, culture, and an array of experiences that promise an unforgettable winter break.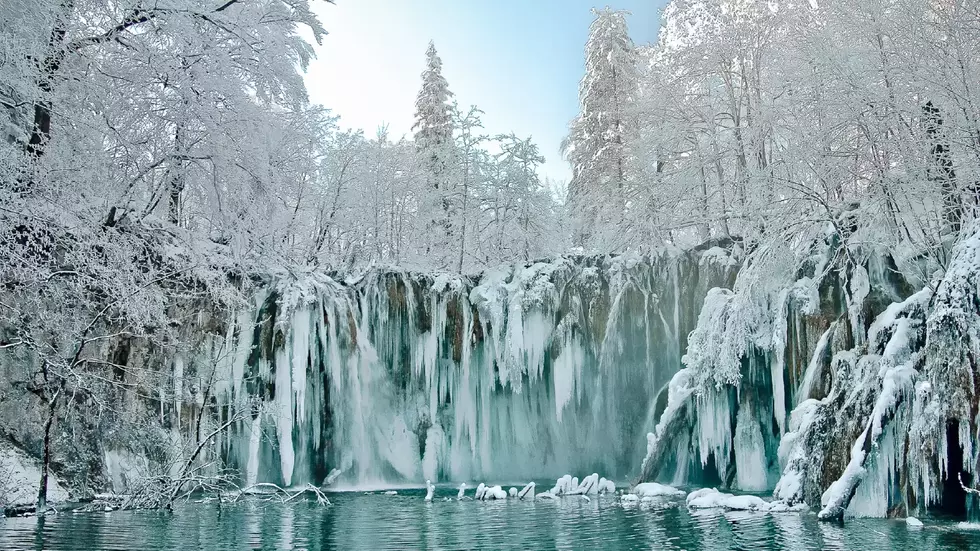 Winter in Croatia
As the sun takes a lower trajectory across the sky, Croatia transforms into a winter wonderland. The climate during this season varies across the Regions of Croatia. Along the coastline, the Adriatic Sea maintains a milder climate, while the continental and mountainous regions experience crisper temperatures and occasional snowfall.
Temperature Ranges: From Coastal Bliss to Alpine Chill
The Adriatic Coast enjoys a moderate winter climate, with temperatures rarely dropping below freezing with coastal cities like Dubrovnik, Split, Zadar and Rovinj experiencing average daytime highs ranging from 10°C to 15°C (50°F to 59°F). In contrast, the continental and mountainous areas, including Zagreb and the Plitvice Lakes region, often witness temperatures hovering between -2°C and 5°C (28°F and 41°F).
Precipitation Patterns: Rain, Snow, and Everything In Between
While the coast might experience occasional rainfall, the inland areas, particularly the Zagorje region and the mountainous terrain, are likely to receive a blanket of snow. Croatia has good skiing spots, ranging from Alpine to Nordic skiing.
Daylight Hours: Navigating the Shortened Days
As winter sets in, daylight hours become shorter, providing a different rhythm to your exploration. Coastal cities typically have around 8 hours of daylight, while inland areas see a bit less. This invites a more leisurely approach to sightseeing, encouraging you to savoir each moment in the soft winter glow.
Continental Croatia: Winter Adventures Beyond the Coast
When it comes to experiencing the enchanting embrace of winter in Croatia, the continental region offers a distinct and captivating experience. From the snow-cloaked streets of the capital city Zagreb to the serene countryside of the Zagorje region, each destination invites you to step further into a winter wonderland where every snowflake tells a story.
Zagreb: A Capital City Blanketed in Snow
The heart of Croatia, Zagreb, transforms into a winter fairy tale as the first snowflakes descend. Stroll through Ban Jelačić Square, adorned with glistening lights and a majestic Christmas tree, and feel the city's historic charm enveloped in a white blanket. Don't miss the Advent in Zagreb, a city-wide Christmas celebration with enchanting Christmas markets and vibrant events.
Private Walking Tour of Zagreb with Funicular Experience
Discover Zagreb's famous landmarks and gain insights into its history and culture on this informative small-group tour.
The tour covers key sights like Zrinjevac, Dolac Market, Zagreb Cathedral, and the Strossmayer Promenade. Additionally, you'll get to explore hidden gems, including an underground WWII tunnel, and enjoy a funicular ride for a unique perspective of the city.
Plitvice Lakes National Park: A Winter Fairytale
Plitvice Lakes National Park, a UNESCO World Heritage site, unveils a different kind of magic in winter. Wooden walkways guide you through this frozen wonderland of  frozen waterfalls and turquoise lakes, surrounded by snow-laden trees.
We love taking peaceful strolls along the park's trails listening to the sound of snow crunching beneath our feet. Plitvice Lakes during winter is a must-see for any nature lover visiting Croatia.
Plitvice Lakes with Ticket & Rastoke Small Group Tour from Zagreb
Embark on a full-day excursion from Zagreb to the breathtaking Plitvice Lakes National Park, a UNESCO World Heritage Site.
Begin your journey with a visit to the charming village of Rastoke. Follow a knowledgeable guide through the park, cruise along Kozjak Lake, and enjoy a scenic train ride. This comprehensive tour includes hotel pickup/drop-off (if selected), all activities, and admission fees.
Zagorje: Enchanting Countryside Escapes
Just beyond Zagreb lies the Zagorje region, a picturesque countryside adorned with rolling hills, vineyards, and medieval castles. In autumn and winter this region transforms into a serene landscape worthy of a storybook.
Thermal spas, such as Terme Tuhelj and Stubičke Toplice, offer rejuvenation in naturally heated pools, providing an exquisite contrast to the winter chill. One of your favourites is exploring Trakošćan Castle with its turrets rising against a backdrop of snow-covered forests in winter or beautiful pastel colours in autumn.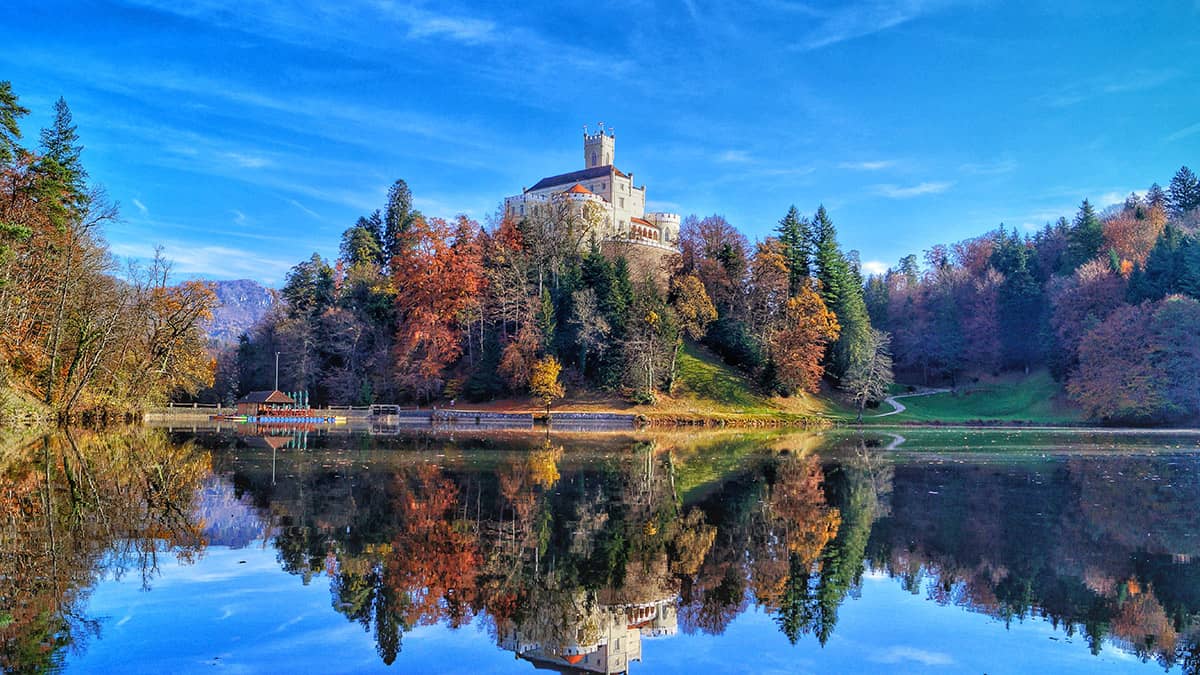 Varaždin Baroque Town and Trakošćan Castle - Small Group Day Trip from Zagreb
Embark on a guided full-day tour from Zagreb to Varaždin and Trakošćan Castle.
Enjoy a guided walk through Varaždin's stunning Baroque city centre, then explore Trakošćan Castle, dating back to the 13th century, filled with an impressive array of paintings, weaponry, and artefacts. This small-group tour, limited to 8 people, ensures a personalised experience with your guide, and includes convenient pickup and drop-off at central Zagreb hotels. Discover the treasures of Varaždin and Trakošćan Castle on this immersive day trip.
Journeying south from Zagreb towards Karlovac, the urban landscape gradually gives way to the tranquillity of the countryside. As the road winds through rolling hills and idyllic villages, the surroundings become increasingly picturesque.
Set aside some time to explore the canyon of the Korana River, where the water flows swiftly, leaving a trail of white foam. A short drive further leads to a scene straight out of a fairy tale: charming wooden houses nestled on verdant islands amidst a symphony of cascading waterfalls. This is Rastoke, Slunj's foremost and most renowned neighbourhood.
While the awe-inspiring Plitvice Lakes demand a visit, Slunj beckons those seeking a more off-the-beaten-path adventure. Here, one can embark on invigorating nature walks, take a dip in the crystal-clear waters, indulge in fishing, embark on a biking expedition, partake in water sports, savoir local delicacies, engage in cultural events and workshops, or simply chill reading on a café terrace.
Slunj has earned a spot on the World Tourism Organization's list of the top 54 tourist villages in the world.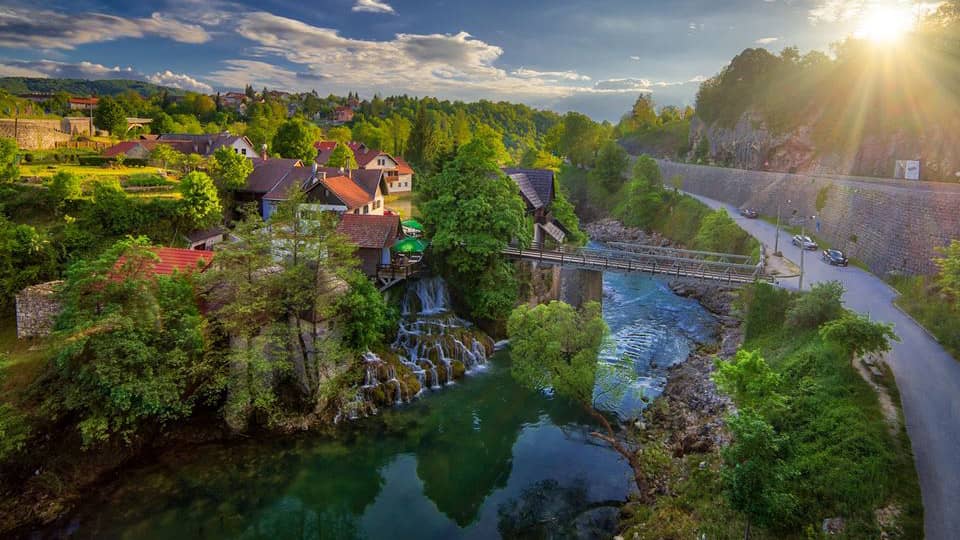 Plitvice Lakes and Rastoke Private Day Tour from Zagreb
Immerse yourself in the natural wonders of Plitvice Lakes National Park on a private full-day tour from Zagreb, tailored to your preferences and led by a dedicated guide. Explore the charming watermill village of Rastoke, take a leisurely hike around the Plitvice lakes, or opt for a relaxing train ride or boat cruise to absorb the stunning scenery.
This all-inclusive private tour covers hotel pickup, entrance fees, and round-trip transportation, ensuring an intimate and personalized experience with your guide.
Skiing in Croatia: Thrills on the Slopes
For those seeking winter thrills, Sljeme Ski Resort, nestled in the Medvednica mountain range, offers a haven for snow sports enthusiasts. With a range of slopes catering to all skill levels, it's a popular destination for skiing and snowboarding. The crisp mountain air and panoramic views of Zagreb will enhance your winter adventure.
For ski enthusiasts Platak also offers an exhilarating experience. Imagine skiing and snowboarding down the slopes of Radeševo mountain (1,363m), all while enjoying breathtaking views of the Adriatic Sea and the islands of Krk, Cres, and Lošinj. Situated in northern Croatia, to the east of Rijeka, Platak promises an unforgettable winter adventure.
Exploring the Adriatic Coastline in Winter
Embrace the Adriatic coastline's winter charm and discover a unique fusion of history, culture, and natural splendour in every coastal region. Prepare for an unforgettable winter escapade along Croatia's coastline.
Dubrovnik in winter
Basking in the gentle winter sun, Dubrovnik exudes a delightful charm during the colder months, free from the hustle and bustle of tourist crowds.
Dubrovnik Winter Festival pays homage to the city's illustrious history and culture. Choose among many activities, including traditional folk music and dance performances and open-air markets.. Dubrovnik Winter Festival is held annually from December to January.
A standout event within the festival is the Dubrovnik Winter Carnival, a lively spectacle where locals and visitors don traditional costumes, adding to the vibrant atmosphere. The carnival features a lively parade featuring floats, musicians and dancers.
The grand culmination of the Dubrovnik Winter Festival is the New Year's Eve celebration, held in the heart of the city, in front of the majestic St. Blaise Church. Here, an open-air concert sets the stage for a memorable transition into the new year, enveloped in the rich heritage and warm spirit of Dubrovnik.
The Dubrovnik Good Food Festival, a two week event in October, caters to all culinary enthusiasts. The festival's extensive program features workshops on crafting authentic Dubrovnik desserts and traditional Croatian fare, themed banquets, an exclusive dining experience with a Michelin Star Chef and specialised menus at Dubrovnik restaurants.
If you're planning to stay for more than a day, we highly recommend checking out some of the best day trips from Dubrovnik.
Split in winter
Split, another jewel on Croatia's Adriatic coast, retains its historic attraction throughout the winter season. The grandeur of Diocletian's Palace, an ancient Roman marvel, is accentuated by the cool winter air.
The Riva Promenade, usually bustling with summer crowds, takes on a more intimate atmosphere, allowing you to savoir the beauty of the Adriatic Sea in tranquil seclusion. Cafes and restaurants along the promenade offer warm beverages and hearty Croatian delicacies.
If you're extending your stay in Split, consider exploring the surrounding areas with some of the best day trips from Split.
Rijeka in winter
Rijeka, a city known for its rich cultural heritage, comes alive with a special charm in winter. The Korzo, the city's main promenade with it's twinkling lights and festive decorations, setts the stage for a delightful stroll. Explore Trsat Castle, perched on a hill overlooking Rijeka, and enjoy panoramic views of the Adriatic coastline.
Rijeka's vibrant culture scene continues to thrive in winter with theatres, galleries, and other cultural events. And if you happen to experience the famous Bura wind, a dry, cold wind blowing from the northeast, we strongly recommend to warm up with a cup of mulled wine in one of the city's many cafes.
We definitely recommend that you also visit Učka Nature Park, a 22 minute drive from Rijeka.
Zadar in winter
Zadar, with its stunning seafront promenade and historical treasures, is one of our favourite places to embrace the tranquillity of the Adriatic coast in winter. The Sea Organ and the Greeting to the Sun, unique installations along the waterfront, create a mesmerising symphony of sights and sounds.
Explore the ancient Roman Forum, wander through the narrow streets of the Old Town and discover ancient churches and charming squares. As the winter sun sets over the Adriatic, find a quiet spot along the waterfront to witness a breathtaking display of nature's artistry.
Good to know
As winter blankets Croatia, a remarkable transformation takes place in the tourism landscape. With the departure of summer crowds, a serene ambience settles over the coastal cities and cultural gems of the country. One of the most enticing aspects of winter travel in Croatia is the significant drop in accommodation prices. Hotels, apartments, and hostel rentals that were in high demand during the summer months now usually offer reduced rates (a bit higher during the Christmas period).
While accommodation prices experience a notable decline, flight tickets present a different narrative. The absence of charter and direct flights, a hallmark of Croatia's summer tourism, tends to lead to an uptick in airfare rates.
---