Trough this Gate, the French army led by Napoleon entered Ragusa 1806. Soon after, the Republic was abolished.
The word Pile is dervied from the Greek pilai which means door from which we can conclude that for centuries Pile gate has been (and still is) the main entrance to the city. It consists of two doors outside and inside the walls, two bridges - the stone bridge with (three) arches, built according to a project by Paskoje Miličević and the wooden drawbridge which was constructed instead of the last arch in the 16th century.
As you cross the bridge and enter the first door you may notice weights and at the side a winch which were used to lower and raise the drawbridge. On the hairpin bend between the gate there was the massive tower of Pile which was first mentioned already in the 10th century! (972) which remained until the fall of the Republic. The wooden bridge used to be raised every evening to prevent unwanted guests entering the city.
Above both doors there is a sculpture of St. Blaise, the protector of Dubrovnik.
If you plan to use public transport to reach Pile Gate check out the City Bus Timetables.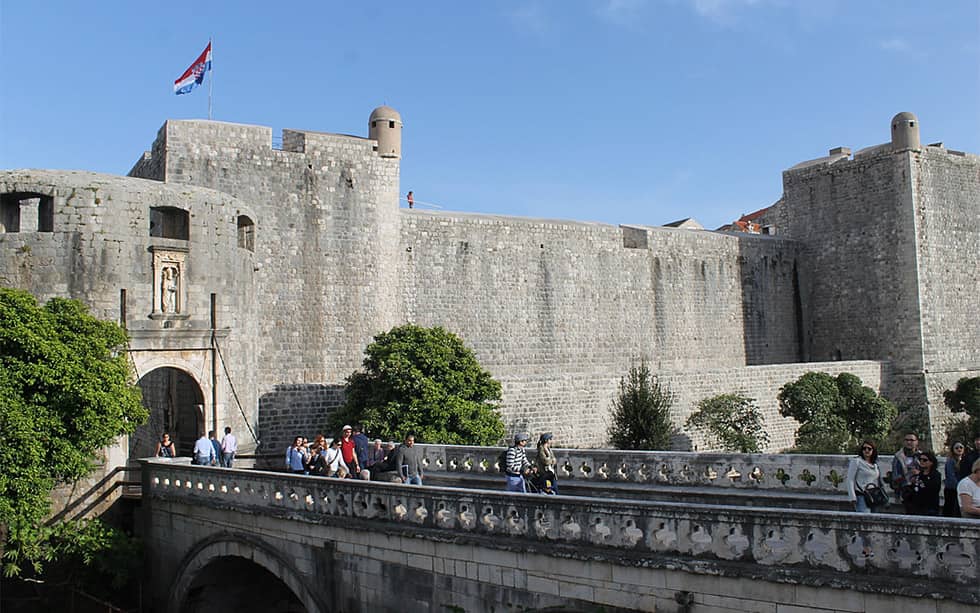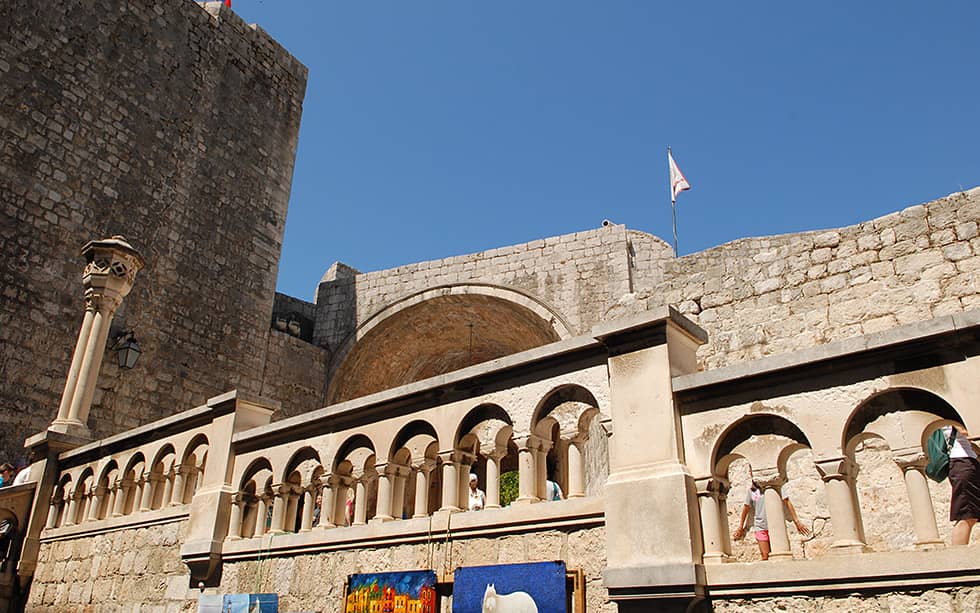 Working Hours
Open 24 hours
Features
Game of Thrones filming location
Address & contact details
Street: Vrata od Pila
Postcode: 20000
City: Dubrovnik

---
Where to stay in Dubrovnik
Our top picks for where to stay in Dubrovnik.
Hotels and apartments in Dubrovnik