Opposite to the Sponza palace (Divona) there is a church dedicated to the patron saint of Dubrovnik, St.Blaise (Sv.Vlaho). It was erected in 1715. in the Venetian baroque style, and it is the work of the well-known Italian architect Gropelli.
Sitting four square on Stradun, its stained glass windows by local artist Ivo Dulčić (1971) lit up at night make a wonderful show. A church has stood on this spot since 1368, but following a fire, the present church was built from 1706. till 1715. in Baroque style by Venetian architect Marino Gropelli, who was also sculptor of the statue of St.Blaise standing above the entrance to the church, protectively holding a scale model of the Old Town in his hand.
The church's front steps are the setting for some of the most important events of the life of the city, including New Year's Eve and the opening night of the Dubrovnik Summer Festival. Mass in foreign languages can be arranged by appointment.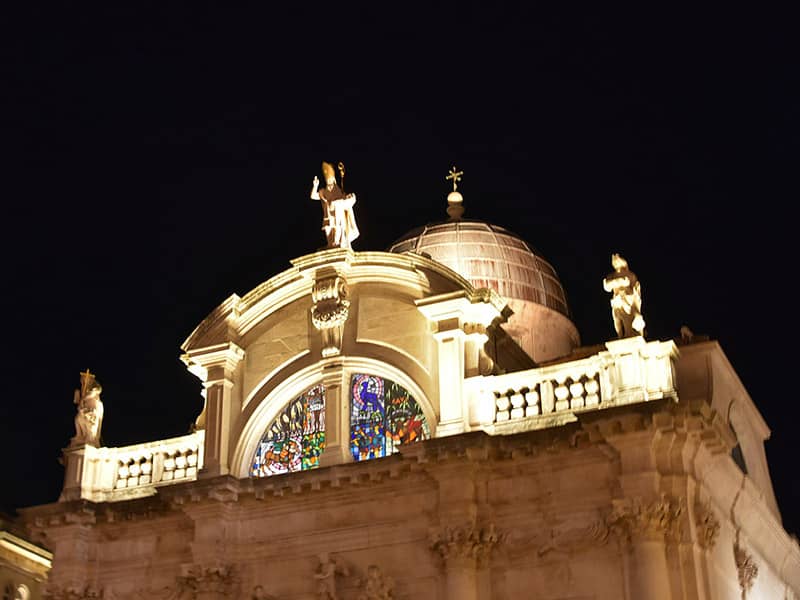 Working Hours
Open 24 hours
Features
Statue of the Sveti Vlaho from the 15th century
Address & contact details
Street: Luža 3
Postcode: 20000
City: Dubrovnik

---
Where to stay in Dubrovnik
Our top picks for where to stay in Dubrovnik.
Hotels and apartments in Dubrovnik