Rovinj Hotels and Places to Stay
Where to stay in Rovinj
In Rovinj, you'll find a wide selection of accommodation options that cater to every traveller's needs and preferences.
Choose between hotels, apartments, vacation rentals, bed and breakfasts and guesthouses. Apartments or villas are perfect for families or groups of friends travelling together, providing more space and privacy than traditional hotel rooms. Bed and breakfasts and guesthouses offer a more intimate and personalised experience. They are often hosted by locals who are more than happy to share their insider tips and recommendations for exploring the area.
If you're traveling on a budget check out our selection of budget hotels and apartments in Rovinj that offer affordable yet comfortable lodging, a great choice for backpackers and solo travellers.
---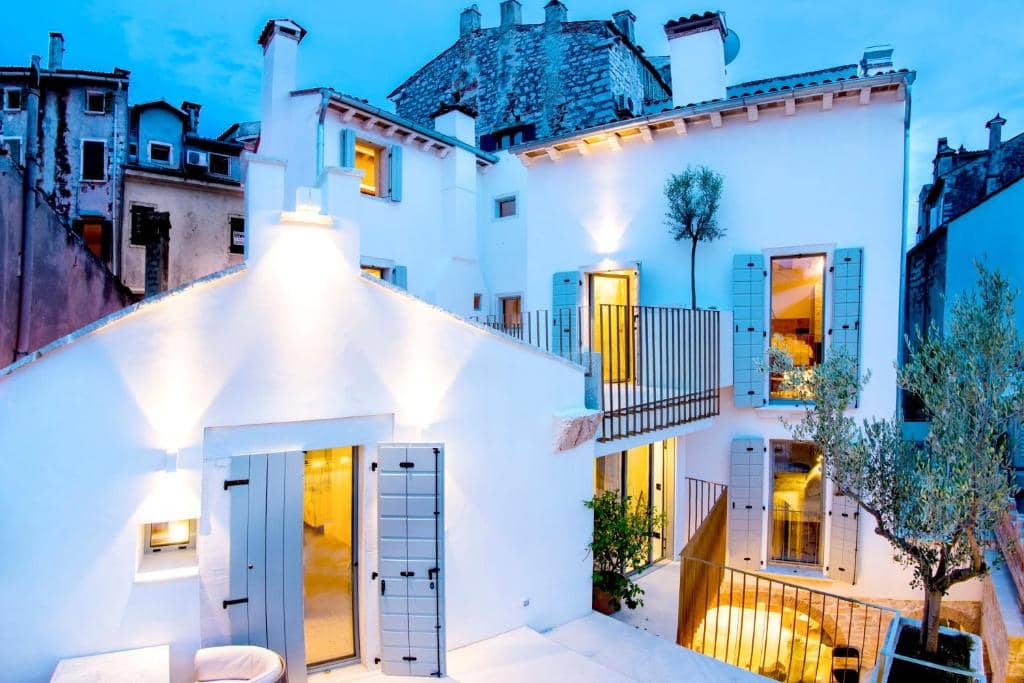 Rovinj, Croatia
Distance to centre 0.3 km
Opened in August 2017, Spirito Santo Palazzo Storico is nestled in the historic heart of Rovinj.