The Riva - waterfront is one of the most attractive public places in Split. It is also a huge part of Split's social life - everyone wants to been seen on the Riva.
"If you are not on the riva, you are no one" - you'd definitely hear that when asking locals about the beautiful promenade in front of the Diocletian palace. It's a place where you see others and the others see you. You'll easily notice that when observing the "dress code of the riva".
The oldest notes of the waterfront date back to the 1st century BC. It consisted of a couple of piers, different dimensions and stone plateaus by the seashore. Afterwards, the first monumental waterfront was built under order of the emperor Diocletian. A large wall with a platform was built from Brač stone. The first serious constructions works started by the Venetian between 1450. and 1600. Those works were the base for further stretching of the waterfront.
Split - "Emperor's City for History Lovers"
Private Walking Tour+Cellars Museum
Guided tour of Old Town Split, including the famous Diocletian's Palace (UNESCO World Heritage Site), Peristyle and the basement cellars.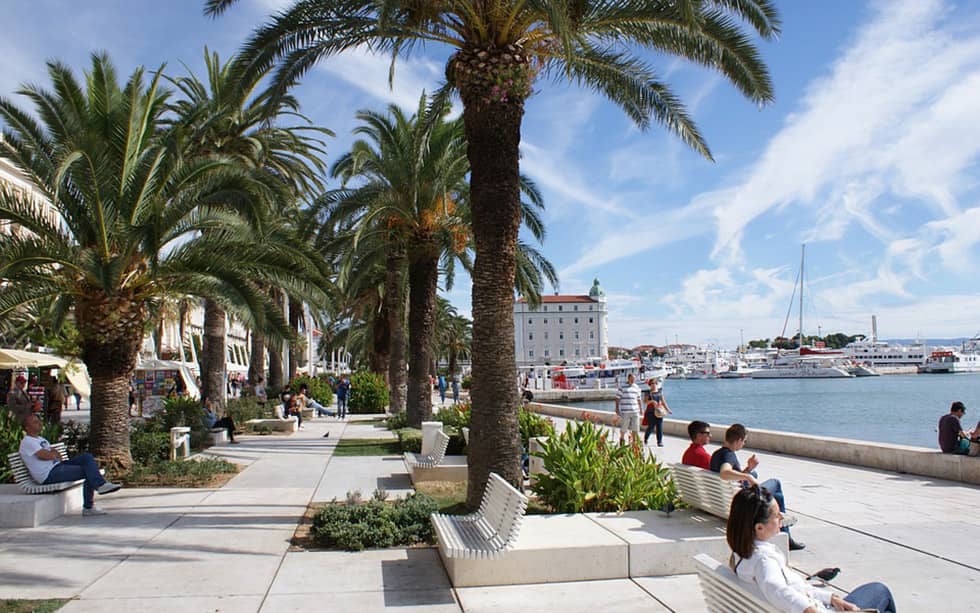 Its today's appearance dates from the early 19th century when the French expanded the area and built a number of town houses with characteristic features of that era. The riva underwent a big reconstruction at the end of 2006. The project itself was accompanied by disapproval of many. Even today, you will find locals who are not satisfied.
Features
Perfect for morning coffee and evening stroll
Address & contact details
Street: Riva
Postcode: 21000
City: Split

---
Where to stay in Split
Our top picks for where to stay in Split.
Hotels and apartments in Split