After many years of trying to bring Christmas spirit to the streets of Dubrovnik, Dubrovnik now has a true Winter Festival. It might even be snowing!
The 10th anniversary of the Dubrovnik Winter Festival is making waves with an incredible New Year's Eve show featuring the musical icon and regional superstar, Zdravko Čolić. Brace yourselves for this spectacular performance, accompanied by over 20 concerts scattered throughout the city of Dubrovnik.
Dubrovnik Winter Festival and its extensive and versatile programme, Dubrovnik - the city of festivals and festive events - will combine fun, culture, enjoyment, gastronomy and art on the most attractive stages in the City and its surrounding areas.
The unique heritage and venues, such as Peskarija, Stradun, Pile and Lazareti, will be enlivened by their new image and holiday illumination. The festival, which lasts about forty days, offers innumerable reasons for gathering together. Bring your children to the skating rink, or to the Christmas Tale show, warm yourselves up with mulled wine and enjoy doughnuts in front of the Cathedral, or dance in the tent by Orlando's Column.
Have fun together at the theatre, visit galleries and museums, and learn to make Dubrovnik's traditional sweet delicacies.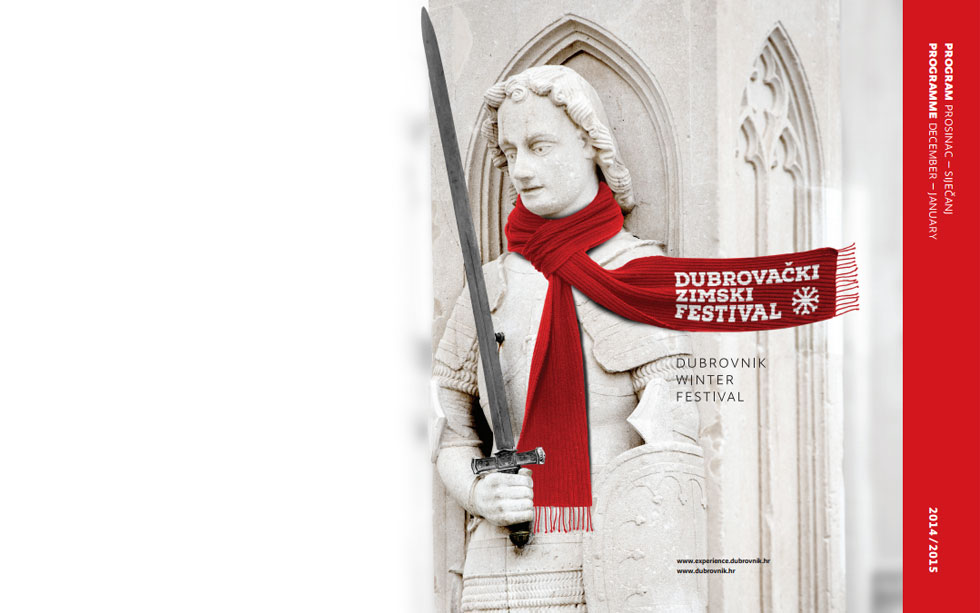 2023 Dubrovnik Winter Festival Programme
02/12/23
20:00 Stradun (Old Town)
PRLJAVO KAZALIŠTE
10th Dubrovnik Winter Festival Opening
02/12/23
10:00 Dubrovnik Natural History Museum
CHRISTMAS SCIENCE WORKSHOP
02/12/23
12:30 / 9:30 | Pile Tourist Information Centre
GUIDED THEMED TOUR - DUBROVNIK'S CHRISTMAS CAROLS
IMPORTANT: THE ENGLISH TOUR STARTS AT 9.30 AM. The Croatian one starts at 12.30 p.m.
02/12/23
11:30 In Front of St. Blaise's Church
LINĐO FOLKLORE ENSEMBLE PERFORMANCE
Saturday Morning in The City
2023 Dubrovnik Winter Festival Children Programme
02/12/23
10:00 Dubrovnik Natural History Museum
CHRISTMAS SCIENCE WORKSHOP
02/12/23
11:00 Lapad Bay
COLORFUL WINTER IN UVALA
02/12/23
09:00 Lapad Bay
ICE SKATING RINK LAPAD
02/12/23
15:00 Rector's Palace
WINTER WONDERLAND - SANTA CLAUS FROM FINLAND
Dubrovnik Winter Festival official web site: Dubrovnik Winter Festival