Croatia is often associated with its stunning architecturally attractive towns, sun-kissed beaches, pristine islands and beautiful national parks. However, one might be pleasantly surprised to discover that Central Croatia also shines as a winter getaway. The crown jewel of this season is undoubtedly the Advent Christmas market in Zagreb, showcasing the country's festive spirit.
From 2 December 2023 to 7 January 2024
The festivities of Zagreb Advent unfold over a six-week period. The real magic of a Christmas in Zagreb starts with Ban Josip Jelačić Square and the toll illuminated Christmas tree, live music performances in Zrinjevac Park and bustling ice rinks (Ledeni Park, Trg kralja Tomislava). Don't forget the 12 Christmas markets across the upper and lower town.
Christmas fairs in the heart of Zagreb, concerts and cultural events, beautiful lighting, an ice skating rink and spicy mulled wine - a perfect combination for getting into the Christmas mood!
Zagreb Advent start and end date
This year's edition of the Zagreb Christmas Market will take place from Dec 2, 2023 to Jan 7, 2024.
Old Zagreb Private Tour
Discover the history, culture, and modern way of life of Zagreb, the capital of Croatia, on this two-hour introduction tour.
With a leisurely pace, you'll explore the medieval precursors of Zagreb, Gradec and Kaptol, as well as all the essential sights of the city, including Ban Jelačić Square, Stone Gate, St. Mark's Church, Lotrščak Tower, and Zagreb Cathedral, among many others. Along the way, your knowledgeable guide will provide recommendations for places to visit during your free time, ensuring that you have an informative and enjoyable experience.
Zagreb Christmas markets
Zagreb Christmas markets are located all over the city, ensuring there's a different market to explore every day during Advent.
Advent on Ban Jelacic Square
Zagreb's main square will host a variety of event from December the 5th until December 21st. There will be something for guests of all ages - folklore performances, children's plays, blues concerts and more.
The "Advent house" on the square will be offering delicacies and warm drinks such as mulled wine, sausages, fritters etc.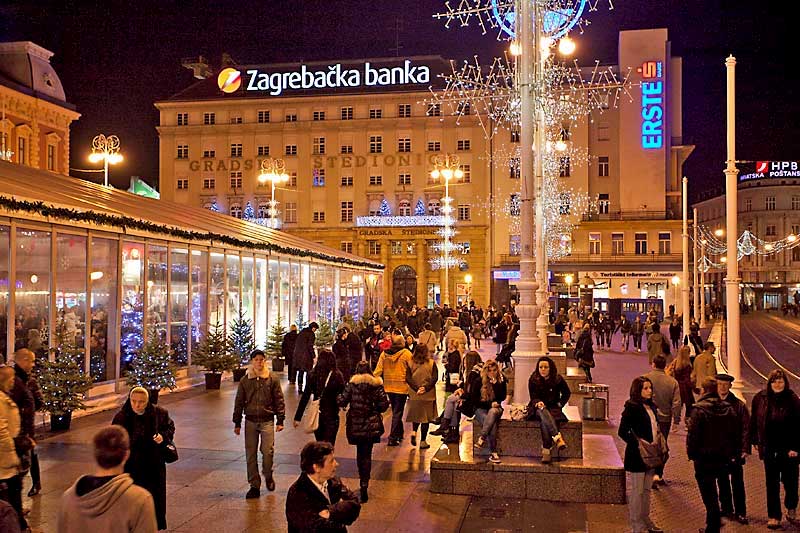 Advent on Zrinjevac
Waltzes, Christmas classics, and other selected music program for ladies and gentlemen will sound from the old music pavilion and through the alley of plane trees.
Music program everyday from 18:00-22:00, weekends from 11:00-13:00 and 20:00-22:00
Delicious food and a true Christmas atmosphere
Zrinjevac is your go-to spot for family gatherings, friendly meet-ups, and the festive spirit of Advent. Just like Grandma's kitchen, it indulges us with top-notch wine, mouthwatering sausages, and delicious food, enveloping us in scents that unlock memories of childhood play, love, and joy.
It's a genuine Zagreb time machine, offering a mix of experiences for every generation – from carriage rides to street food-style traditional meals, open-air performances, grooving to urban Zagreb music, and engaging in creative workshops. Zrinjevac has it all and then some.
Working hours:
Monday - Thursday: 12:00 p.m. - 11:00 p.m.
Friday: 12:00 p.m. - 12:00 a.m.
Saturday: 10:00 p.m. - 12:00 a.m.
Sunday: 10:00 a.m. - 12:00 a.m.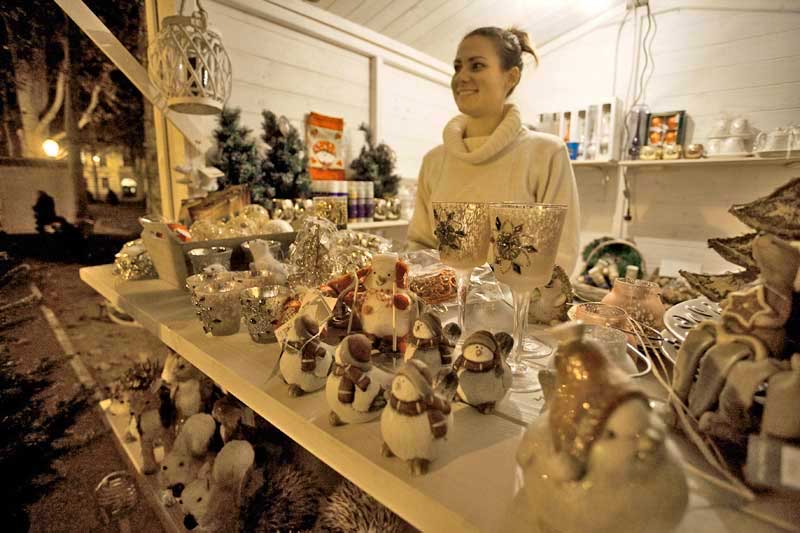 Ledeni Park - Ice park on King Tomislav Square
Following the example of the Vienna ice rink in front its town hall, this year's novelty in Zagreb is the magical ice rink on King Tomislav's square. The rink will be open from December the 5th until January 18th from 10:00 to 23:00 on weekdays and 09:00 to 23:00 on weekends.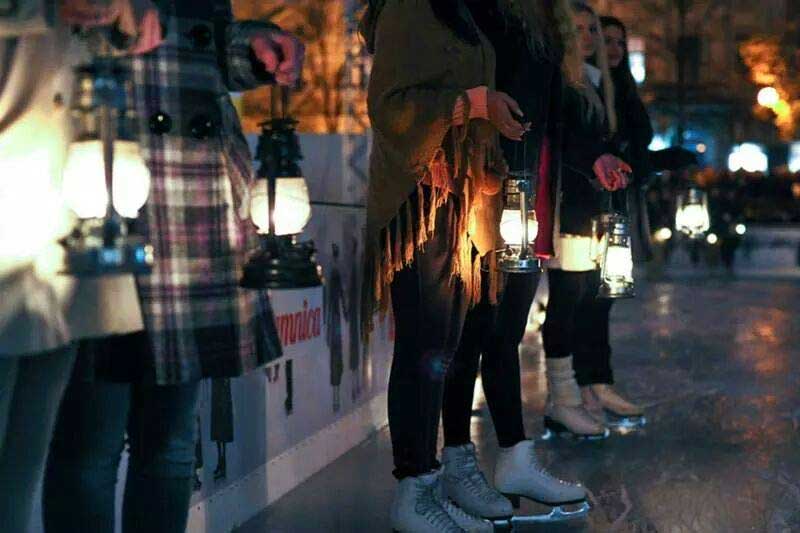 Christmas Fair
Zagreb's traditional Christmas Fair will be held from November the 29th until 1st of January and will take place on the streets surrounding the Jelacic square. Use this opportunity to spoil yourself will original jewellery and souvenirs made by Zagreb's craftsmen, cookies, cakes and other sweets and a variety of seasonal gifts.
If you are looking for the perfect gift, look for the beautifully decorated red gingerbread hearts!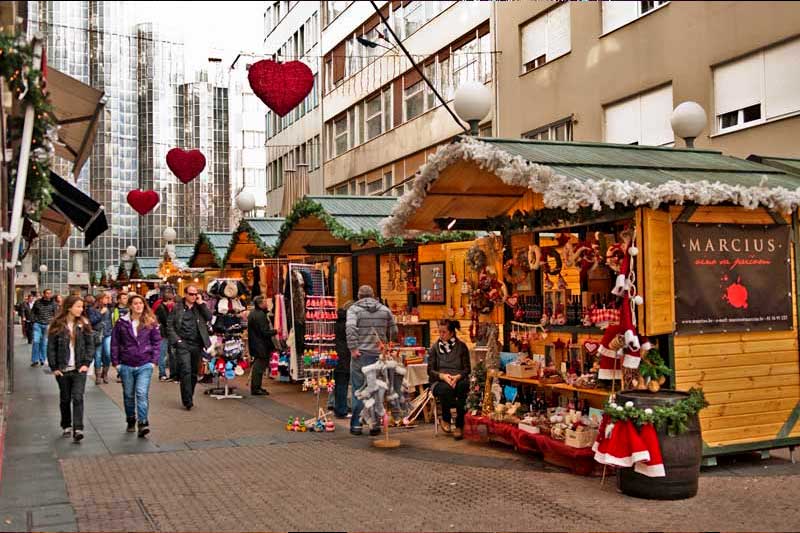 Classical Music and Jazz at Flower Square
Cvjetni trg (the "Flower square") is another location for the Advent in Zagreb programme. Here you'll satisfy your needs for refined classical and jazz music of young and very talented musicians.
From the 6th until the 20th of December in the evening hours (weekends from 11:00 to 14:00), weather your young or old enjoy some time on Cvjetni.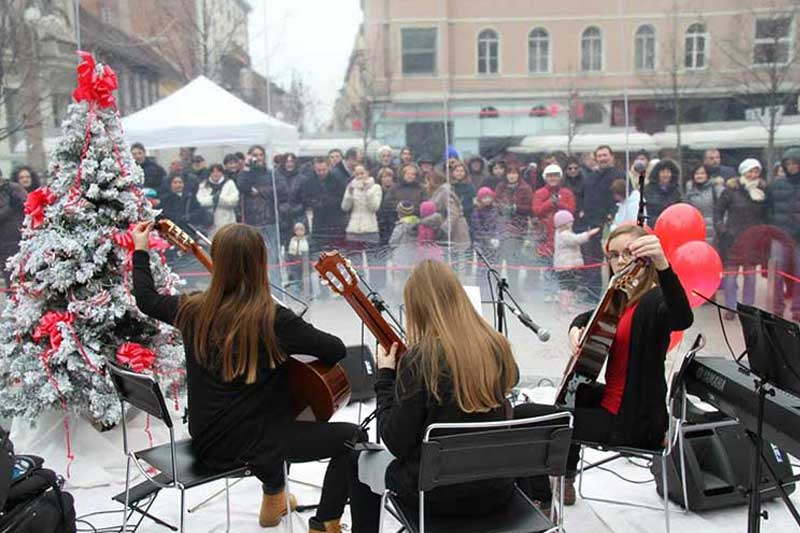 Live Nativity Scene
For eleven years in a row, Cenacolo Community presents live nativity scene on Kaptol. Young men of Cenacolo Community really pay attention to details, making the whole scene as realistic as possible, to bring you true Christmas spirit.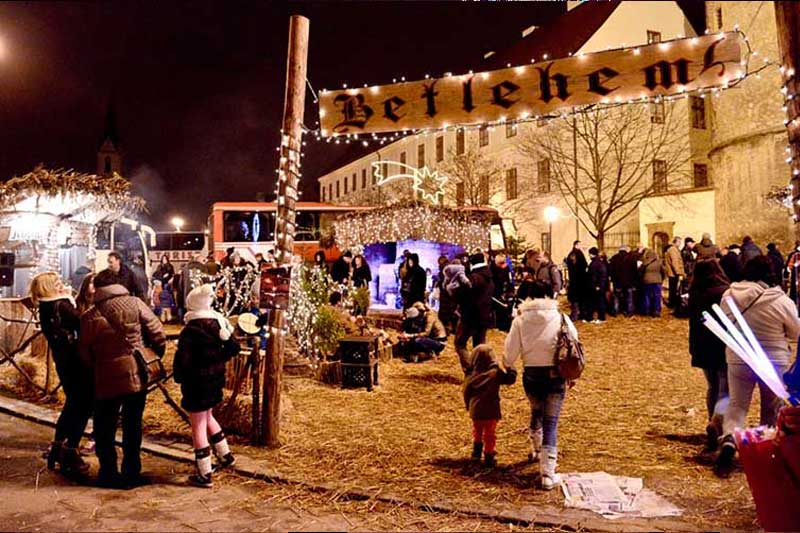 Advent Tourist train
Every year Zagreb Electric Tram participates in Advent in Zagreb programme. Special tourist train route will visit locations in the centre where programme takes place. Seats are specially reserved for children and fares are free of charge!
Small train runs between 5th December and January 6th and will leave every 40 minutes (from 13 h to 19 h, and weekends from 10 to 19 h) from the Jelačić Square, go through Ilica, Frankopanska, Masarykova and Amruševa, then will go around Zrinjevac park, King Tomislav Square and the main railway station, with several stops along the way.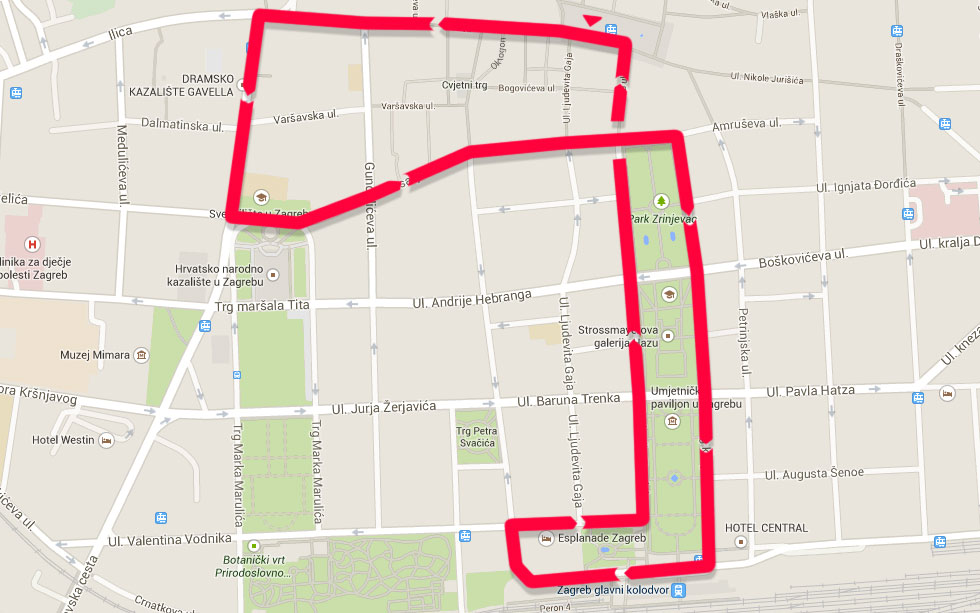 Working Hours
26.11 - 7.1
check Advent program
Features
Christmas decorations and beautiful wooden huts, enchanting music and performances, delicious gastronomic offer
Organized by the City of Zagreb, Zagreb Tourist Board (TZGZ), as well as institutional and private partners, the award-winning Advent in Zagreb will take place from December 2nd and, along with New Year's events, will last until January 7th, 2024.
The opening is scheduled for Saturday, December 2nd, when the first Advent candle will be lit on Ban Jelačić Square, followed by the opening of other Advent locations as a tradition.
Director of Zagreb Tourist Board, Martina Bienenfeld, stated:
"This Advent season, we can expect a rich program featuring over 100 concerts, special exhibitions in museums and galleries, as well as performances in theatres. I would like to especially highlight the new decorative locations and excellent photo spots organised by TZGZ at Mažuranić Brothers Square, Svačić Square, Ribnjak Park, and the already well-known ones at Ban Jelačić Square, Republic of Croatia Square, Oktogon Passage and Grič Tunnel."
Address & contact details
Tourist Information Centre
Street: Ban Jelačić Square 11
Postcode: 10000
City: Zagreb

Website: Advent in Zagreb
---
Where to stay in Zagreb
Our top picks for where to stay in Zagreb.
Hotels and Places to Stay in Zagreb